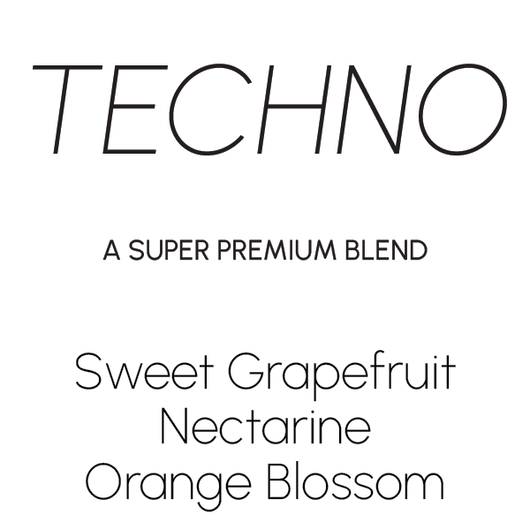 Techno Vol.3 Super Premium Blend
Prescription Coffee Lab
Regular price $23.00 Sale
For this volume of Techno we have gathered two crisp, clean coffees that combine to complement each other into one exceptional cup of coffee. It is a 50/50 combo of Kenya Chinga AA and Ethiopia Hateso Dambi Uddo. 
The Kenya Chinga offers a delightful citrus overtone that can be tasted in all layers of the cup. There is also a stone fruit aspect that really comes out at medium temperature levels. 
The Ethiopia Hateso Dambi Uddo brings a refreshing clarity to the cup. It adds just a hint of floral back end to the cup. It also brings layers of fruited complexity of hints of pineapple, and even watermelon on some brew methods. 
Don't be afraid to try this one on any brew method, french press through espresso! It is versatile and satisfying across the board!